Domain authority (DA) is an acronym for Domain authority, created by Moz domain authority. Moz domain authority has compiled a list of around 40 variables, some of which are well-known while others are unknown, to assess the quality of a website. Moz calculates the website's credibility in a numeric metric ranging from 0 to 100 based on these 40 parameters. In this measure, zero denotes the low quality, and one hundred denotes good quality. Important elements, A domain's age, The volume of website traffic, Quantitative and qualitative total number of backlinks, Score for spam, Signs of social interaction, Connecting root domains.
One of the key advantages of the DA score is that it informs a webmaster or SEO team about the status of their SEO initiatives. Similarly, if a web admin understands their website's DA score has increased, they may optimise their earnings through SEO tactics such as selling guest articles and so on. However, there is a widespread misconception among those involved in the SEO sector that DA is a ranking element. 
Ahrefs domain authority created this ranking numerical measure. Domain ranking, like domain authority, is measured from 0-100 and indicates the strength of a website's backlink profile. Similarly, Google does not consider domain rating as a ranking criterion. A high DR website can rank at the top of Google's SERPs, but only if the website's credentials are likewise high in the eyes of Google's algorithm ranking criteria. However, domain rating remains one of the most important indications for obtaining backlinks from several websites or obtaining traffic from Google searches.
Why Is It So Hard To Improve Domain Authority Scores?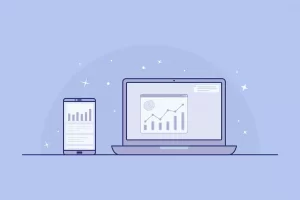 DA is a score indicating how likely a website is to rank in search engines. The higher your domain authority, the higher your chances of ranking. It's as easy as that.
Scores are assigned on a scale of 1 to 100, with one being the lowest and 100 being the greatest. Domain authority scores are calculated by combining a variety of essential criteria that are critical to a search engine's ranking algorithm. You will almost certainly never get domain authority of 100, no matter how hard you try. To put the difficulties of achieving a domain authority of 100 into perspective,
Wikipedia has a domain authority of 92 and appears on the first page of MILLIONS of Google searches. Everything is dependent on your website, speciality, and competition. Your domain authority indicates how likely you are to rank, but this does not imply that you must have a super-high score to appear on the top page of a search engine.
Domain Authority ratings are relative, and to comprehend what a good score is, you must first determine your own and compare it to that of your competitors (especially those who are ranking above you). You may already have some rivals in mind, but they aren't likely to be who you think they are. Competitors are websites that target the same keywords in the same niche as you, and you may locate them by searching for the term you want to rank for. After that, run all of the homepage URLs from these sites through a domain authority checker and poof.
Backlinks (links to your site from another website), particularly from websites with a higher domain authority than yours, are among the essential domain authority metrics. Consider the internet as a vast, broad web to better grasp this (a literal one). The more silk strands that link to your web area, the greater your DA. Your score will be considerably higher if those strands are really strong (high domain sites). For example, if you have a new website with a domain authority score of 12 and receive a backlink from a website with a score of 23, you're on the gas. And if the same website receives backlinks from three websites with a domain authority of 10, the heat is turned up even more. Clearly, these metrics can help immensely in an SEO audit for your site.
Before you open a new browser and begin searching for the quickest technique to obtain a large number of backlinks in a short period, be aware that it may cause more harm than good. Bad links will harm your DA, and they may come from any place if you buy them. That is why content marketing is the single most effective approach to increase your domain authority.  Domain authority is the whole total of your SEO efforts; do not overlook it. After finishing this post, the first thing you should do is find out what yours is (don't be discouraged if it's low! ), run a Google search for the most relevant keyword for your website, and collect the domain authorities of your top keyword rivals.
What Is A Good Domain Authority Score?
DA scores vary from one to one hundred, with one lowest and one hundred highest. It indicates that the greater the DA, the more likely the website ranks in SERPs. The domain authority is graded using a logarithmic scale. Boosting a DA rating from 10 to 20 is significantly easier than raising a rating from 50 to 60. A domain score of 50 or above is typically considered an excellent domain score.
Simply said, a greater DA indicates a better likelihood of ranking in search engine results at the same time. A lower DA score may indicate a low ranking and a lack of traffic. Instead of using domain authority to measure your search engine optimisation efforts, view it as a yardstick against your competitors' websites. So, if you compare your website's DA score to that of a competitor's web page, the site with the higher DA rating will most likely rank higher in search engine results. As a result, the website with a higher DA rating will have a higher domain authority score.
When companies providing SEO services, such as SEO by Sentius Digital, need to develop links for a client, they prefer sites with higher DA. Obtaining links from high-DA sites may help increase the authority and rating of another website. There is also a word known as 'Page Authority,' or PA. For the most part, both are the same thing, with one major distinction. While DA assesses the overall ranking potential of a domain in search results, PA assesses the ranking potential of a specific page. In the case of a domain, the PA can only measure the root URL or a specific post URL. It indicates the strength of that specific page rather than the entire domain. This is the distinction between DA and PA.
How To Determine Your Domain Authority Score?
It is now easier than ever to check domain authority scores. There are various tools available to assist you in determining your website's domain authority.
Moz was the first to create the Domain Authority Checker. It is still one of the simplest and most reliable DA checks. The tool was later renamed, and it is now known as the Moz Link Explorer. It is simple to use the Moz Link Explorer. All you have to do is click the link above and enter the website URL you wish to check for DA. It will prompt you to establish a Free Moz account using your email address. You will be able to use Link Explorer after signing up and logging in to your account.
The SmallSEOTools DA checker is a free tool to evaluate and compare more websites. The nicest aspect of this tool is that you can test the DA score of up to ten websites at once. It saves time and generates reports in just a few minutes. Aside from the DA checker, SmallSEOTools contains hundreds of Free SEO Tools such as Plagiarism Checker, Article Rewriter, Word Counter, Image editors, Keyword Tools, Backlink Tools, Website Management and Tracking Tools, Proxy and Meta Tag Tools, and many more. There are a plethora of free tools available for your blogging requirements.
SEOReviewTools
SEOReviewTools is a useful website authority tester. You may use it to test your domain authority and your page authority. You may also check the age of your domain. SEOReviewTools, like SmallSEOTools, has 41 real-time SEO tools that you may utilise for your projects.
Pre-post SEO
Prepostseo is a professional domain authority score checker in bulk. It lets you verify the website authority of 500 URLs all at once. It is a one-of-a-kind and more reliable tool for bulk-searching and sorting results based on your requirements. You may also download the report once you've finished your work. Prepostseo also provides a Chrome Extension that might be useful while surfing other websites.
Does Domain Authority Matter?
The strength of your website is referred to as its domain authority. Or, to put it another way, your website's capacity to rank well for a particular search query, all else being equal. And now that you know what it is, we'll name it "DA" because SEO is rife with acronyms. Domain Authority (DA) is assessed on a logarithmic scale ranging from one to one hundred. Because it's logarithmic, there are a lot of sites with low DA, a few with mid-range DA, and very few with high DA. To put it another way.
BuzzFeed's DA is 91. (strong)

Crusoe, the famous Dachshund, has a DA of 34. ( average)

DA 17 is the name of the local Dachshund Rescue (below average)
Leading periodicals and news sources, such as the Wall Street Journal and the New York Times, have near-perfect DAs of 95 or higher. Low-trafficked blogs are frequently in the single-digit area, whereas companies, depending on size, are in the mid-tier and "excellent" range.
It's critical to distinguish between domain authority and another popular phrase in the digital marketing world: page authority (PA). Whereas domain authority assesses the overall strength, page authority assesses the likelihood of an individual page ranking highly in the SERPs based on the same technique and rating criteria.
While increasing DA should not be a top objective, it may still be a useful measure to monitor. The term "website domain authority" is bandied about a lot in the office. However, we primarily utilise it to find high-quality outreach targets. We'd want to gain links for our clients from these high authority sites with high-quality content. As previously said, links play a significant role in increasing your site's authority. When your website's backlink profile has links from higher DA sites, the impact is larger than if you just had connections from lower DA sites. A DA checker tool, such as Moz Link Explorer, may be used to determine a website's domain authority. 
DA is a tool, and how you use it is up to you like any other instrument. For example, DA is meaningless if you always strive to improve your domain authority. Simply replying (and paying for) backlinks to all of these outreach letters will not boost your rating since it will result in spammy root domains connecting to your site. Conversely, if you employ domain authority rank to improve your SEO process, DA is important since you'll be enhancing your site's SEO foundation. Most significantly, as your SEO improves, so will your business. 
As Moz pointed out, the goal of the DA rating is to forecast how a site would rank for a term on genuine search engines (which means Google). As a result, increasing your DA increases your chances of ranking for new keywords. This is important for businesses because if you want to promote new products or services, people will be more likely to notice your material centred on these phrases. This implies that your site is more likely to rank for new content subjects and attract more visitors (which generally means better-paid sponsorships or ad revenue).
What is Domain Rating in SEO?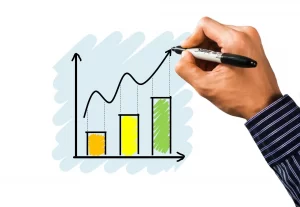 Your domain rating (also known as domain authority) significantly impacts where you rank in search engine results. With a better domain rating, your website will rank higher in search engine results pages (SERPs) and may potentially appear on the top page. Other SEO elements outside domain authority are vital. Still, because a domain rating incorporates so many signals for search engine crawlers, it's unquestionably one of the most crucial to get properly. Domain Rating (DR) has long been regarded as an essential ranking indication by Google, Bing, and other search engines.
Other websites connecting to your pages are the quickest approach to increase your rating. These sites should have high-quality content, dependable links, and keyword relevance. This is also known as a backlink profile in SEO. When it comes to ranking in Google, your website's rating is the most important factor. (Each website that links back to yours counts as an upvote.) Some websites have been accumulating votes for almost a decade, which means they have thousands of votes! That isn't to say you can't rank higher and join the top page of results for specific keywords, but it does necessitate a solid SEO linking plan. 
Based on the strategy outlined above, there are certainly best practices and advanced methods for increasing the ranking of your website based on its domain strength, content, backlinks, and social media material. You should also think about collaborating with an SEO firm to acquire an experienced tailored approach that will help you rank higher quickly. 
If you don't pay attention to the quality of your links, your domain authority might swiftly deteriorate. You should do a backlink audit weekly or quarterly to ensure that the websites connecting to your pages are high quality. In other circumstances, your rivals may be ranking higher and pushing you down in search results, which is why you must develop content regularly and spread it as widely as possible. According to a Hubspot poll performed in 2018, improving SEO and expanding organic presence is more than 60% of a marketer's top objective. You should be looking at your company's SEO and where you stand.
Conclusion 
Simply reviewing your website's DA score will not help you keep a decent DA score on the site. There are several free tools accessible online that may help you raise your website's score, but it all depends on your efforts and the industry in which you compete. So, put in the effort to create and maintain a blog, and you will gradually increase your Domain Authority.